Special Tactics and Rescue Squad logo.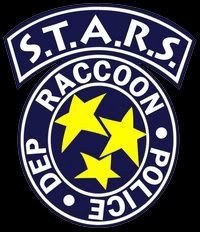 Worn by members of S.T.A.R.S. (Chris, Jill, Barry, Wesker, Brad, Rebecca)

Raccoon Police Department Detective badge.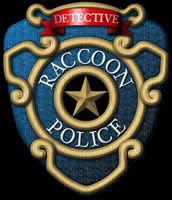 Worn by RPD officers (Leon)

Umbrella Corporation logo.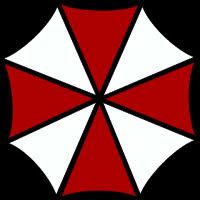 Logo found on throughout Umbrella facilities,
and on some Umbrella personnel.

Umbrella Biohazard Countermeasure Service.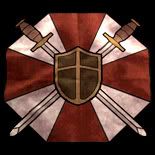 Logo worn by members of this group (Carlos, Nicholai, Mikhail).