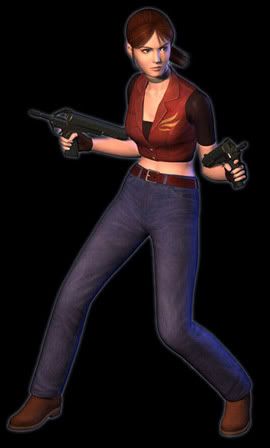 Claire wears a black short sleeved cropped t-shirt with a low neckline.

Over this she wears a burgandy cropped sleeveless jacket, possibly denim or corduroy.
The jacket has stylised gold flames on the front and an image
of a warrior woman holding a spear surrounded by flames on the back.
The text above this picture says "Let me live"

Claire wears dark blue demin jeans with a brown leather belt.

She wears brown shoes/boots with a smal heel.

She has a pink choker around her neck and brown fingerless gloves.

Claire wears her auburn hair in a ponytail that reaches just past her shoulders.
She has a long fringe parted in the center and tucked behind her ears.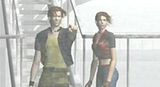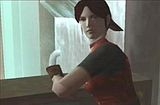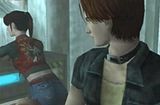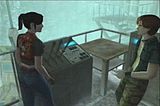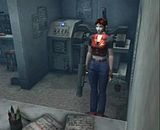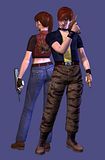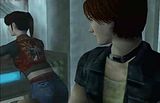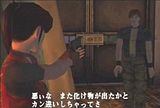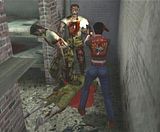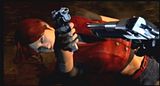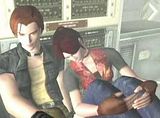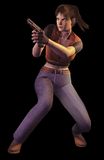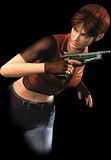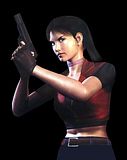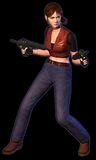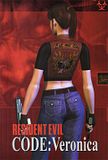 Claire in The Darkside Chronicles

This outfit has been slightly updated, with worn jeans and a belt with an oval silver buckle.