Rebecca wears a pale olive short-sleeved t-shirt
with the S.T.A.R.S. logo on the left sleeve.

Over this she wears a white protective vest with two olive
webbing straps at each side and one on each shoulder.
On the back of this vest the word "RESCUE" is written
on a red cross inside the outline of a red circle.

She wears dark green combat pants turned up to mid-calf height.

She has green and grey lace up ankle boots and grey ankle socks.

She has a black webbed belt and an olive utility belt with white pouches.
These pouches have a red cross on them and contain her medical supplies.

Rebecca has black fingerless gloves with a silver watch
around her left wrist, and wears a pink choker.

Her hair is cut in short layers with a slightly shorter fringe.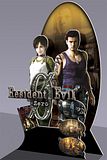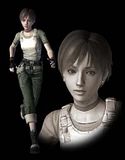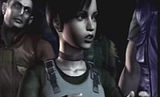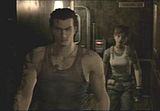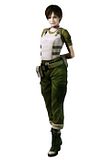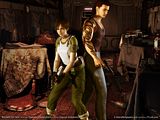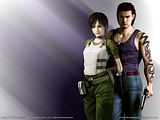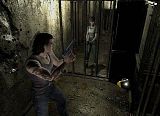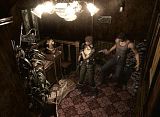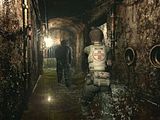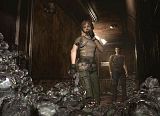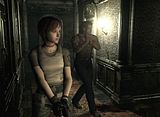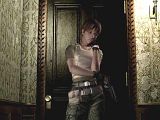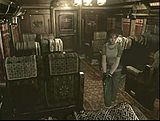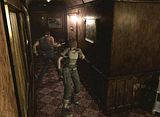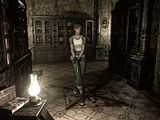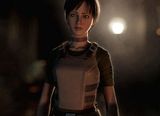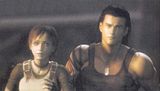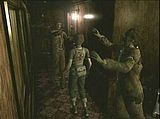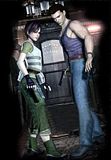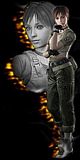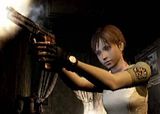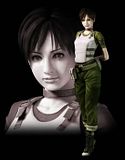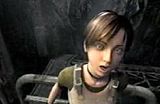 This is a great video (35 seconds long) of Rebecca's model rotating at different distances and angles.



Rebecca in The Umbrella Chronicles