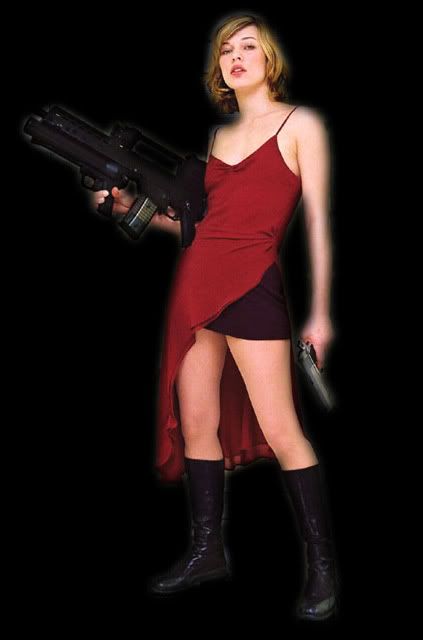 Alice wears a gorgeous red dress
with an asymmetric hem line.
The dress has a plunging v neckline and thin straps.
The left side of the dress is cut to hip level
and the right side falls to below the knee.
The dress is lined with a matching red fabric.

Underneath, Alice wears a small black mini skirt.

Flat black three-quarter knee length
boots complete the outfit.

Alice's hair is cut in a rough
style to just above her shoulders.
It is parted at the side and layered.

At times in the film she also wears
a man's black leather biker jacket.
You can see shots of that below.