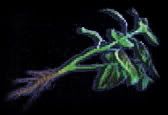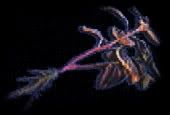 Green, red and blue herbs.

These grow in small teracotta pots throughout Raccoon City and other Resident
Evil locations and are sometimes found in larger groups in planters.

Green is for recovering health, red is for increasing the power
of other herbs mixed with it, and blue cures poisoning.





First Aid Spray

Recovers all lost health.