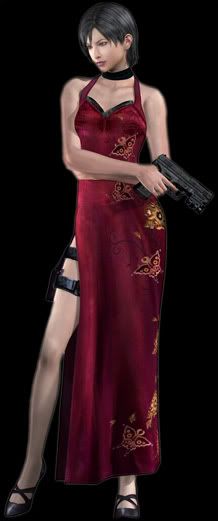 Ada wears a beautiful burgandy Asian-inspired dress that comes to her ankles.
It has a high split up the right hand side, to about hip level.
The whole length of the left side is covered with gold,
white and burgandy embroidered butterflies and flowers.
The dress has a v neckline with black trim and has wide halterneck straps.
The back is cut to a v and is fastened with lacing , like a corset.

Ada wears a wide black ribbon around her neck
and black high heeled shoes with X straps.

The split in her dress reveals a leg holster with two straps.

Her black hair is cut in a stylish layered bob, to above her
shoulders at the back and much shorter at the front.

At some points, she wears small oval sunglasses,
which you can see in one of the screencaps below.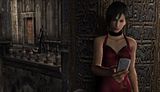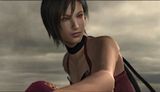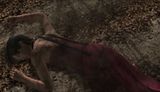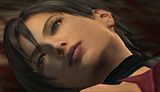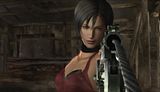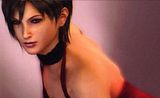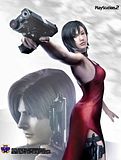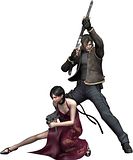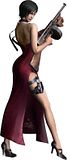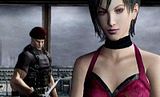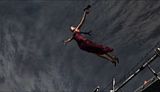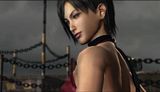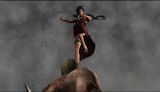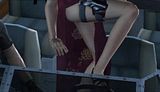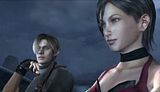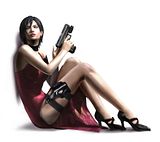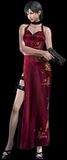 Many of the images used in the making of this page are from Another Woman, a brilliant Ada fansite.