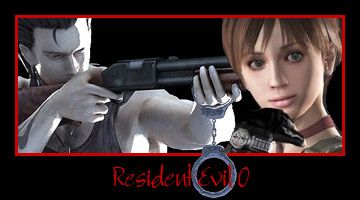 This is a complete guide to all of the files found in the Remaster of Resident Evil 0. The walkthrough was made with the PS4 HD version (released in 2016) but is also compatible with the other HD versions and the GameCube original. In the modern remakes, obtaining all files will trigger the Fileophile hidden Trophy/Achievement, which is required for the Platinum Trophy/Achievement.
We cannot guarantee that the walkthrough is spoiler-free, so we recommend that you have played through the whole game at least once before using our guide. We also do not hold your hand between files or tell you what to kill or use, when or how.
Some files require a key before you can enter the room they are found in. It is assumed that you would already have the relevant item in your inventory. Some files appear automatically after picking up an item so it is advised that you manage your inventory accordingly.
We have listed the files in the order that the game's File Menu lists them. This means that they are not necessarily in the order that you will discover them in-game, but makes it easier to work out which ones you've missed. The titles are not always identical in the Menu to when they are first collected, but these are only minor differences - for example, Player's Manual 2 has the extra subtitle "Character Switching" when you first obtain it.
We hope that our guide is useful to you. Please enjoy!
Files 1
Files 2
Files 3