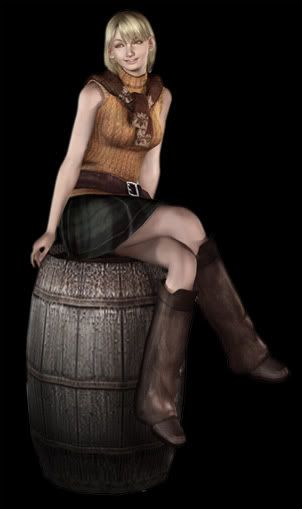 Ashley wears a long knitted orange tank top with a high neck.

Over this she wears a wide burgandy belt with a rectangular silver buckle.

She has a short pleated green tartan skirt.

She wears brown shoes/boots and brown leather
half-chaps with silver buckles over the top.

Around her neck she has a burgandy wool sweater with
a white pattern on the sleeves and at the bottom.

On her left wrist she wears a (possibly) silver bracelet.

Ashley has soft blonde hair down to her shoulders with
a long fringe brushed slightly out of her eyes to the left.