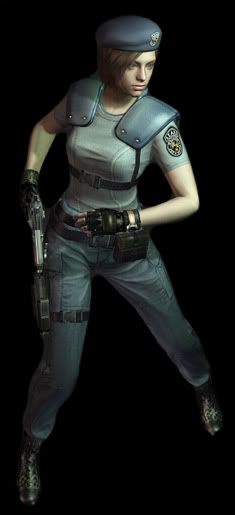 Jill wears a light blue, short sleeved ribbed t-shirt with the S.T.A.R.S. logo on the left sleeve.
This has two seams down the front and S.T.A.R.S. on the back.
Over this she wears a darker blue neck/shoulder guard with black webbing straps.
The straps go down her sides and attach to one under her bust.
She wears dark blue combat pants tucked into big black lace up boots.
She has a black leather belt and a black webbing utility belt and leg holster on her right leg.
Jill has black fingerless gloves and a silver watch with a tan strap on her left wrist.
She wears a blue beret with the S.T.A.R.S. logo on the front.
Her hair is auburn and jaw length, cut in layers.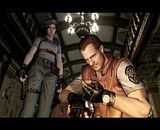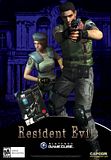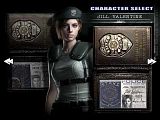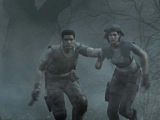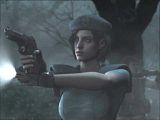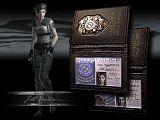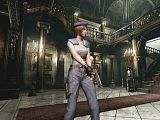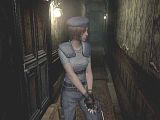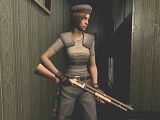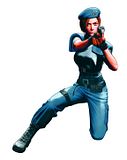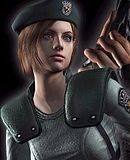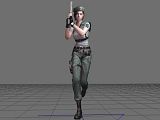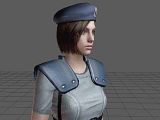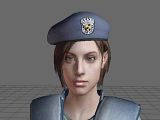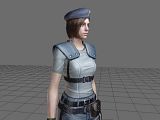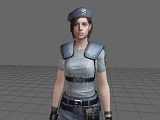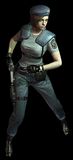 This is a great video (42 seconds long) of Jill's model rotating at different distances and angles. It's where some of the shots on this page are from.



Jill in The Umbrella Chronicles