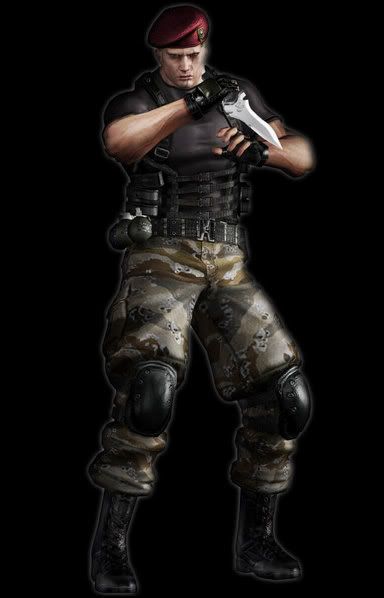 Krauser wears a scarlet military beret, I'm not sure what the insignia is.

He wears a short sleeved charcoal t-shirt stretched tight over his muscles.

His combat pants are a sand, grey and khaki camouflage print.

He has big black leather boots which lace up the front.

He wears a thick black webbed belt with granades clipped to the right side.

He has a harness around his shoulders and chest for carrying ammo.
This has four thinner webbed straps across his chest.

He wears black knee pads and black fingerless gloves.

He has a massive scar running across his left eye and lips, down to his chin.