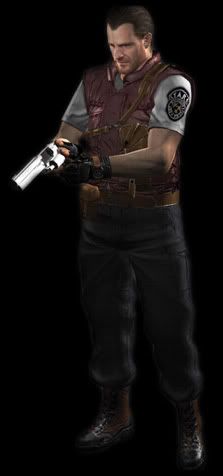 Barry wears a white short sleeved t-shirt, with the S.T.A.R.S. logo on the left sleve.

Over this he wears a padded burgandy bodywarmer.

He has black combat pants tucked into heavy duty brown and black lace up boots.

He wears black leather fingerless gloves and a watch with a brown strap on his left wrist.

He has a brown leather belt with storage pouches.

Barry has a brown leather holster across his chest and carries his trusty Magnum.

He has short brown hair and a slightly ginger beard.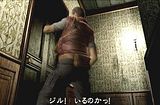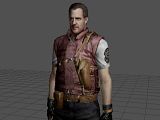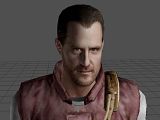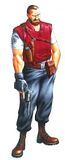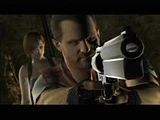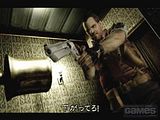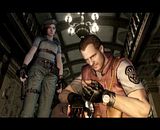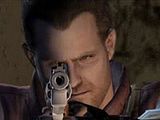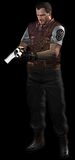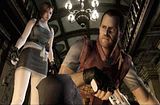 This is a great video (23 seconds long) of Barry's model rotating at different
distances and angles. It's where some of the shots on this page are from.