Leon wears a Raccoon Police Department uniform.

He has a high necked navy top under his uniform - this may
have white arms or he has a sperate long sleeved top on too.

His short sleeved protective jacket is bright blue with navy shoulder pads,
arm patches and chest piece. There are white studs on these navy patches.
The arm patches have the Raccoon Police emblem on them and R.P.D. is written on his chest.
The back of his jacket also has R.P.D. on it, and a shield and star logo.

He has navy elbow guards and black fingerless gloves.

His trousers are blue and worn over grey boots.

He has a grey belt and a grey webbing strap around his left thigh.

Leon's hair is dark blond and cut in long center-parted
curtains at the front, and much closer at the back.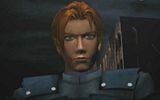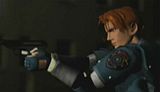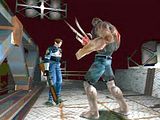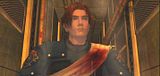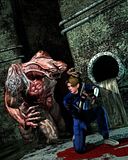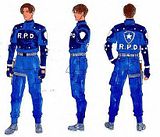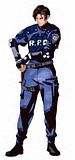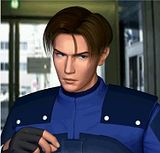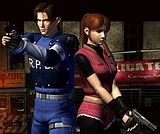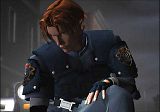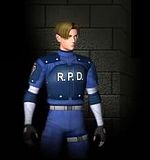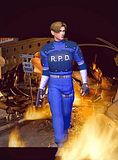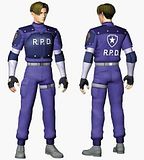 Leon in The Darkside Chronicles