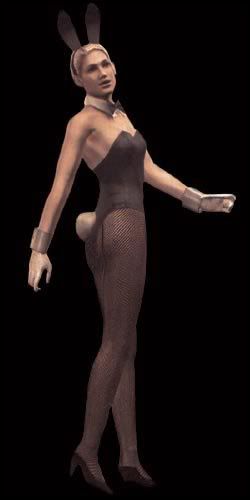 Cindy's bunny costume is found in bits in different areas of the game.

She wears a black satin leotard with a heart shaped
neckline and a white bunny tail on the back.

She has a white collar and cuffs with a black satin bowtie
and black satin bunny ears on a hair band.

Her tights are black fishnets with a seam up the back of the legs.

She wears black high heels.

Her blonde hair is pulled back under her hair band.