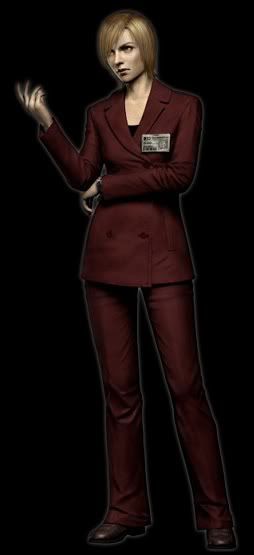 Alyssa wears a dark burgandy trouster suit.

Her jacket is long, down past her hips, and is double breasted with three pairs of buttons.
It has a vent at the back, split to the waist, and has a pocket on either side.

Her trousers are are slim-fit, with quite long legs.

Under her jacket she wears some kind of black top.

She wears a watch with a black strap on her left wrist and brown shoes with a small heel.

On the left side of her chest she wears her press identity badge/tag.

Her blonde hair is in a layered jaw-length cut with a
parting on the left and a fringe covering her right eye.