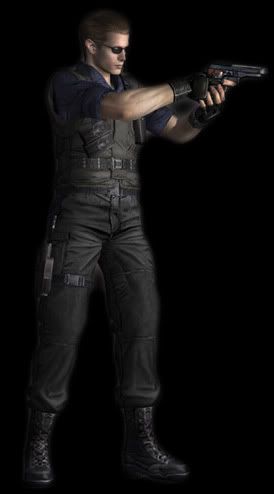 Wesker wears a navy blue long sleeved shirt with the S.T.A.R.S. logo on the left sleeve.
He rolls the sleeves up to past his elbow and wears a white t-shirt underneath.

Over this he wears a black tactical vest with the S.T.A.R.S. logo on the back.

Over his vest he wears a utility belt with shoulder straps with many pouches.
The left shoulder strap houses his radio/walkie talkie,
which has an ear-piece with attached microphone on his left ear.
Also attached to his belt is a leg holster on his right thigh.

He has black combat pants tucked into big black lace up boots.

He wears black fingerless gloves and a big watch on his left wrist.

Wesker has his trademark sunglasses and his hair is short, blond and slicked back.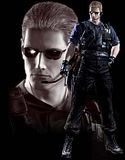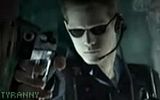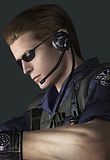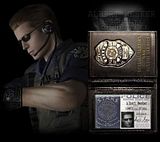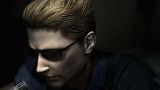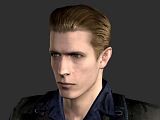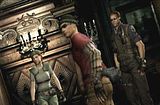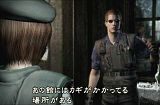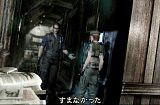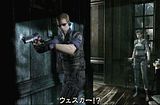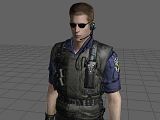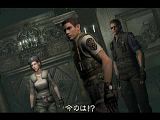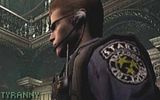 This is a great video (24 seconds long) of Wesker's model rotating at different
distances and angles. It's where some of the shots on this page are from.