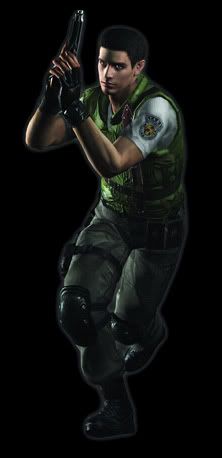 Chris wears a white short-sleeved t-shirt, with the S.T.A.R.S. logo on the left sleeve.

Over this he wears a bright green padded bodywarmer with a brown leather
sheath for his hunting knife on the left of his chest, which is on
a black webbed harness over his bodywarmer.

He has a black webbed belt around his trousers, which has pouches for storage.

The S.T.A.R.S. logo can be seem on the back of his bodywarmer in one of the shots below.

His trousers are stone coloured combat pants tucked into big black military boots.

His holster is made of webbing and goes around his right thigh.

He wears knee pads and black fingerless gloves
with a black watch around his left wrist.

His hair is dark and cropped quite short.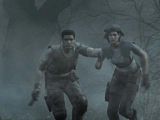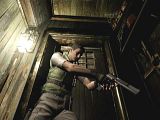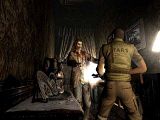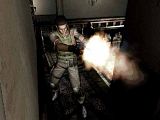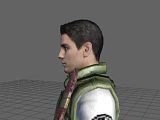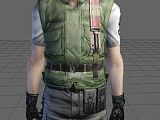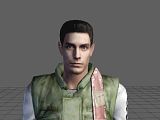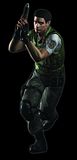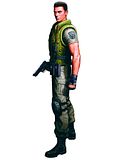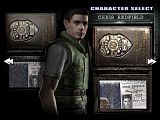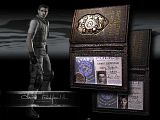 This is a great video (36 seconds long) of Chris' model rotating at different
distances and angles. It's where some of the shots on this page are from.



Chris in The Umbrella Chromicles