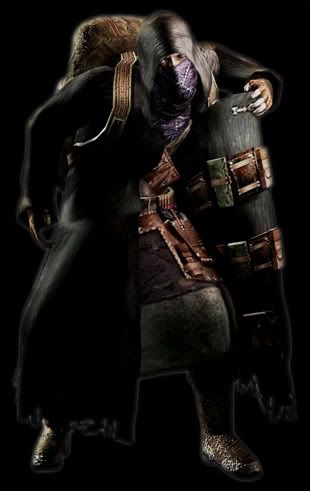 The merchant wears a long black coat, probably leather, that is tattered at the bottom.
The coat is lined with pockets and straps that hold his merchendise and has a big hood.

He has a purple scarf with white patterns wrapped around his face and neck.

Under this he wears a dark grey smock, also probably leather, that goes down to his mid calf.

He has black trousers that end at his pock-marked brown boots.

Over his smock he also has another overskirt of dark brown.

He has a brown holster and ammo belt on his left side.

He has a brown utility bet across his chest.

He has a huge brown rucksack with all his wares stashed inside.

The merchant also wears battered brown fingerless gloves.