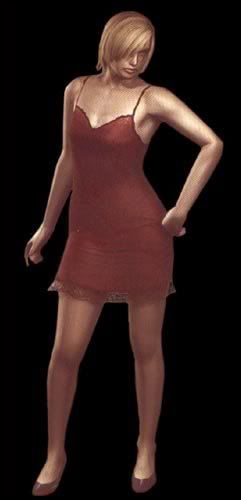 Alyssa wears a sheer red dress down to her mid thigh, with lace around the bottom.
The neckline is plunging and it has thin delicate straps.

She wears matching red high heeled shoes.

Her blonde hair is in a layered jaw-length cut with a
parting on the left and a fringe covering her right eye.