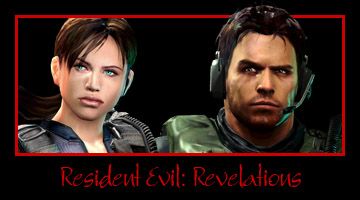 This is a complete guide to all 30 of the Handprints hidden throughout the
Resident Evil Revelations
Campaign. We have included pictures of each handprint, one of the area as you see it in gameplay, and one through the Genesis Scanner.
We cannot guarantee that the walkthrough is spoiler-free, so we recommend that you have played through the whole game at least once before using our guide. We also do not hold your hand between handprints or tell you what to kill, when or how. Our suggestions are, in our view, the most practical ways to obtain each handprint, but they are not necessarily the only ways. In some cases you can obtain them in a different order, sometimes before and sometimes after we suggest. However, our suggestions minimize the need for too much backtracking.
The numbers before each description refer to the episode numbers. If they are in brackets they can be obtained whenever you happen to be in the area. If you miss a handprint right at the end of a chapter, as long as you return to the area, you shouldn't have missed your chance.
We hope that our guide is useful to you. Please enjoy!
Episode 1 - Into The Depths
Episode 2 - Double Mystery
Episode 3 - Ghosts Of Veltro
Episode 4 - A Nightmare Revisited
Episode 5 - Secrets Uncovered
Episode 6 - Cat and Mouse
Episode 7 - The Regia Solis
Episode 8 - All On The Line
Episode 9 - No Exit
Episode 10 - Tangled Webs - No handprints
Episode 11 - Revelations
Episode 12 - The Queen Is Dead
This guide was made using the PS3 version of Resident Evil Revelations and no other walkthroughs.

Please do not reproduce any or all of this guide anywhere without permission.