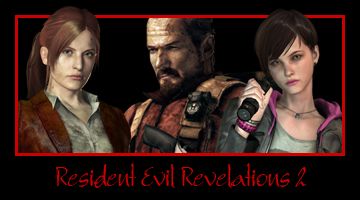 In this episode you cannot get all the Insect Larvae in one playthrough. Claire's actions in her chapter determine if bug 1 or 2 is obtainable in Barry's run through.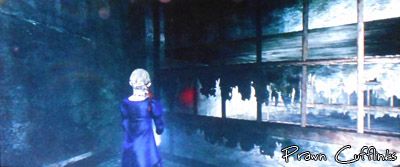 1/6 - In Claire's episode, don't use the sluice gate lever in Alex's control room. As Barry, drop down the ladder through a hole in the fence, turn right and go all the way to the dead end ahead. The bug is visible through the grate on the left hand wall. The brick is near the corpse on the right hand side, just before the grate.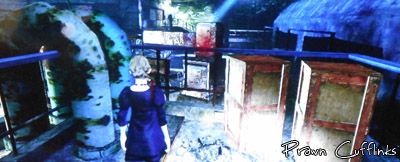 2/6 - In Claire's episode, use the sluice gate lever in Alex's control room. As Barry, drop down into the empty sluice passage and go up the ladder opposite and to the right. Go left and up the stairs. The bug is in front of you on a sluice gate support. The brick is in the empty sluice passage opposite the ladder you just came up. It needs to be thrown up to the higher ledge because Natalia will not climb a ladder with it.
3/6 - Work your way across the crane and out to the area with the mine cart track. Climb the metal stairs up the side of the builing, walk along the concrete path then down the stairs to the left into the elevator area. Go right and right again to see the bug on the wall on the right. The brick is next to the elevator, next to some blue barrels.
4/6 - In the central elevator shaft where you need to clear the gas to go down, climb the ladder to the left of the lift activation switch. Go around to the right and enter a single blue door. In the gas-filled chamber stand on the sentral wooden structure and look to the area with two open doorways with white lights above them. Enter the left doorway. Push the mine cart to pass and the bug is on the wall behind the cart, in the dead end. The brick is slightly firther along the corridor, or you can bring one from the central chamber. Watch out for your air levels in this area.
5/6 - In the Mansion, go through the double doors at the bottom of the stairs into the room with enemies in tanks. Head forwards to see the bug on the second tank on the left at the rear of the room. The brick is on the left as you enter the room. Chances are that you will smash the tank when you hit this.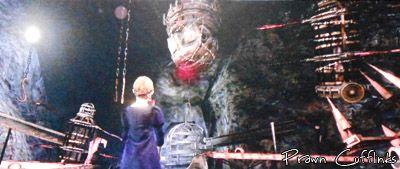 6/6 - After discovering Lottie you will come to a workbench. With your back to the workbench look at the bottom of the hanging bust above to see the bug. The brick is on the floor near the workbench. Stand right underneath the bust to hit the bug.