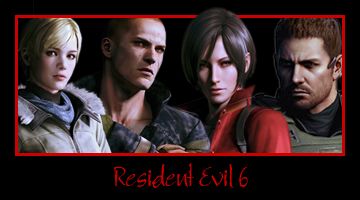 9. Chapter 3.1 - Research Facility - Detention Center - As Jake, after dropping down from the shaft above, you will enter a small surveillance room. Examine the console to use the CCTV gun turret. Cycle through the cameras twice until you are facing a bookcase. The emblem is on top of the bookcase and can easily be shot with your camera mounted gun (we have circled this in red). You can't get this emblem as Sherry.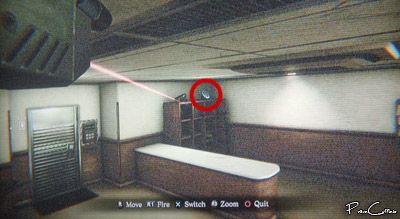 10. Chapter 3.2 - Research Facility - Living Quarters - Leave the locker room and follow the path around until you reach a staircase. Before going up the stairs, head through the door at the end of the corridor. You will be in a room with lots of blue shelves and boxes. The emblem is on the central shelving unit, on the middle shelf, between two boxes and can be shot from either side.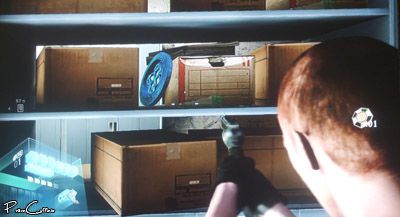 11. Chapter 3.3 - Research Facility - Entrance - Once the tank has broken through the doors, stand with the token machine statue between you and the tank. The tank will blow up the statue and the emblem is on the floor, where the statue previously stood. It is easier to see once the rubble has cleared. The tank will eventually roll onto this area, covering the emblem, so get it ASAP!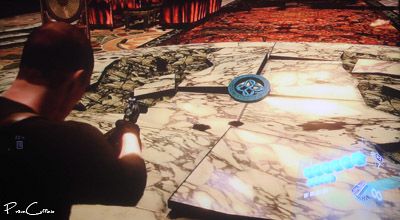 12. Chapter 3.3 - Research Facility - Entrance - Once you get to the area with the water, turn right and head all the way to the end. Turn left, and the emblem is against some rocks at the edge of the water. The tank will burst through the wall during this time, so beware.