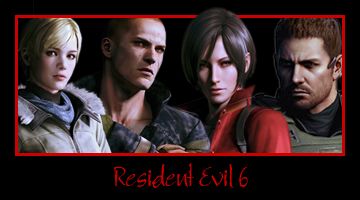 9. Chapter 3.1 - Tenement - Poisawan Entrance - After passing the park with the ride-on panda and slides, go through the red double gates. Go left, over the zebra crossing and continue left. The emblem will be in front of you on top of a box.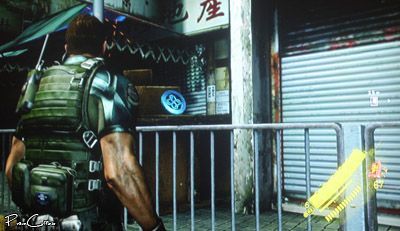 10. Chapter 3.3 - Poisawan Inner Area - After downing the helicopter, you will enter a tenement building to stalk Iluzija (the snake B.O.W.). Follow the corridor around and your team will kick down a yellow and green door. Turn left, go past the Mahjong table and enter a bedroom with a flickering TV. The emblem is on the lower bunk of the bed to your right.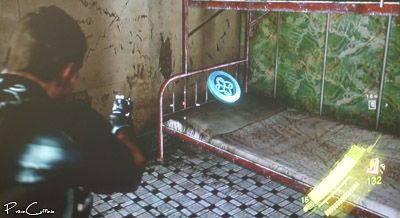 11. Chapter 3.4 - Stilt Housing Area - While fighting the helicopter from the upstairs balcony of the restaurant area, stand in the centre of the walkway near the third serving cart. Look out across the water to some scaffolding, the emblem is near a pole on the upper ledge (we have circled this in red). You can also wait to get this until after you have defeated the helicopter.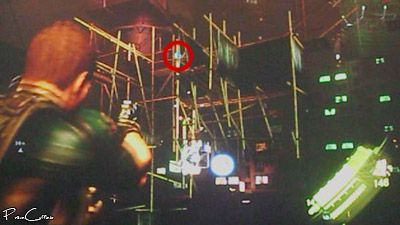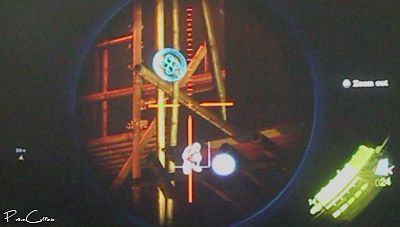 12. Chapter 3.6 - Main Thoroughfare - During the car chase, you will enter a multi-storey car park. There will be a roadblock which must be cleared to proceed. Look slightly right and the emblem is in the top front window of the double decker bus (we have circled this in red).