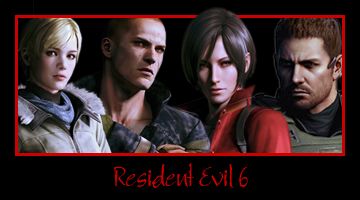 * You can get emblem 6 before emblem 5 if you wish. However, Jake's collection cabinet displays them in the following order *
5. Chapter 2.1 - Mountain Path - In the area where you find FOS Memory Device A, there is a caterpillar track vehicle. The emblem is in the driver's cab.
6. Chapter 2.1 - Mountain Path - You can shoot this emblem from a few places. The first is right from where you start the level. Look ahead to a pylon in the distance, past the ladder. The emblem is at the very top and can be shot with a sniper rifle, once you have it. Alternatively, after obtaining FOS Memory Device C, walk forward to the cliff edge and the pylon is right in front of you. This is a much easier shot that does not require the sniper rifle.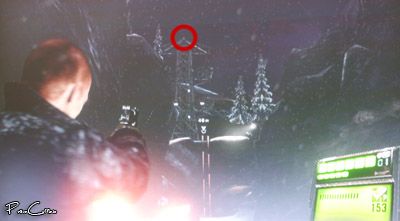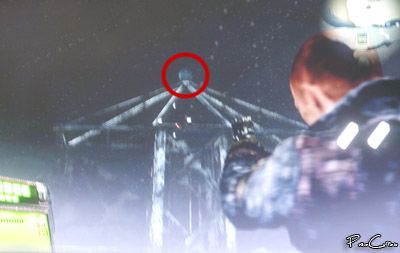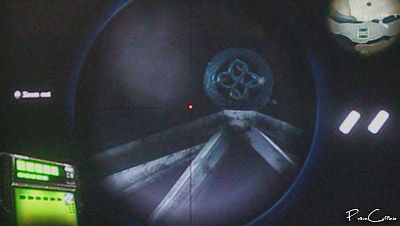 7. Chapter 2.2 - Snow-Covered Mountain - During the snowmobile section, while you are trying to outrun the avalanche, you must run over the emblem with your vehicle. It is just before the tunnel towards the end of the run, on the right-hand side, on a smooth area of the ground, immediately after the very bumpy, jumpy section where Jake yells "keep your speed up". We have circled the emblem in red.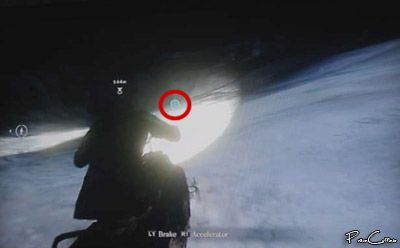 8. Chapter 2.3 - Cave - In the room with the maze patrolled by Oko (glowing guard bat B.O.W.s), you will have to make your way through to a door that opens with a valve handle. Once you reach this door, before opening it and escaping the area, turn 180 degrees and the emblem is ahead of you, slightly to the left (we have circled this in red). When you shoot it, you will attract the attention of Ustanak, but it is possible to get the emblem, open the door and escape safely all at once.